Hey!

IF YOU'RE READING THIS
I'm guessing that you'd love to WOW those children with some
amazing activities at their first sessions, but you don't really know
what to play, and how to keep the kids engaged, right?!




I KNOW WHAT IT'S LIKE . . .



all keen to start but FEELING STUCK on how to fill 30 minutes with language fun.





Or maybe you'll be running shorter sessions in childcare centres,


and you want just enough to engage the children for 15 minutes.

And on top of having to actually DECIDE WHAT to play, you're feeling pretty nervous

a
bout HOW to keep the children ENGAGED and enjoying the games.

What if the kids are really bored and can't wait to leave?
TADAAA . . .
that's exactly why I put together these two session plans for you!

SO THAT YOU CAN HAVE FUN LIKE THIS . . .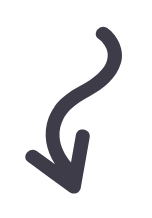 THE GAMES & ACTIVITIES
that form the plans are perfect to include in any length of language session.



Want 30 minutes - you got it!

Want shorter - just take two or three of the activities.

Running a longer session, maybe 60-90 minutes -
use these plans as a starting point and then get creative and add a few more activities.




SO, WHAT'S INCLUDED IN YOUR SESSION PLANS?




An overview of the styles of games and activities that you can mix and match
to form a great 30-minute language session.


All the components (game and activities) of a fabulous 30-minutes session,
complete with video training to show you HOW to use the games in a way that
totally enchants the children.


Another cool session of language fun!
Again, this plan comes with video training for the games, a list of resources that you'll need,
and what it's likely to cost you (very little) to buy your resources and put your session together.


NO STRESSING & PROCRASTINATING
trying to figure out what to do for your first sessions.

Just follow the plans
and the children will be enchanted and running back for more!



I KNOW YOU'LL LOVE PLAYING THESE GAMES!